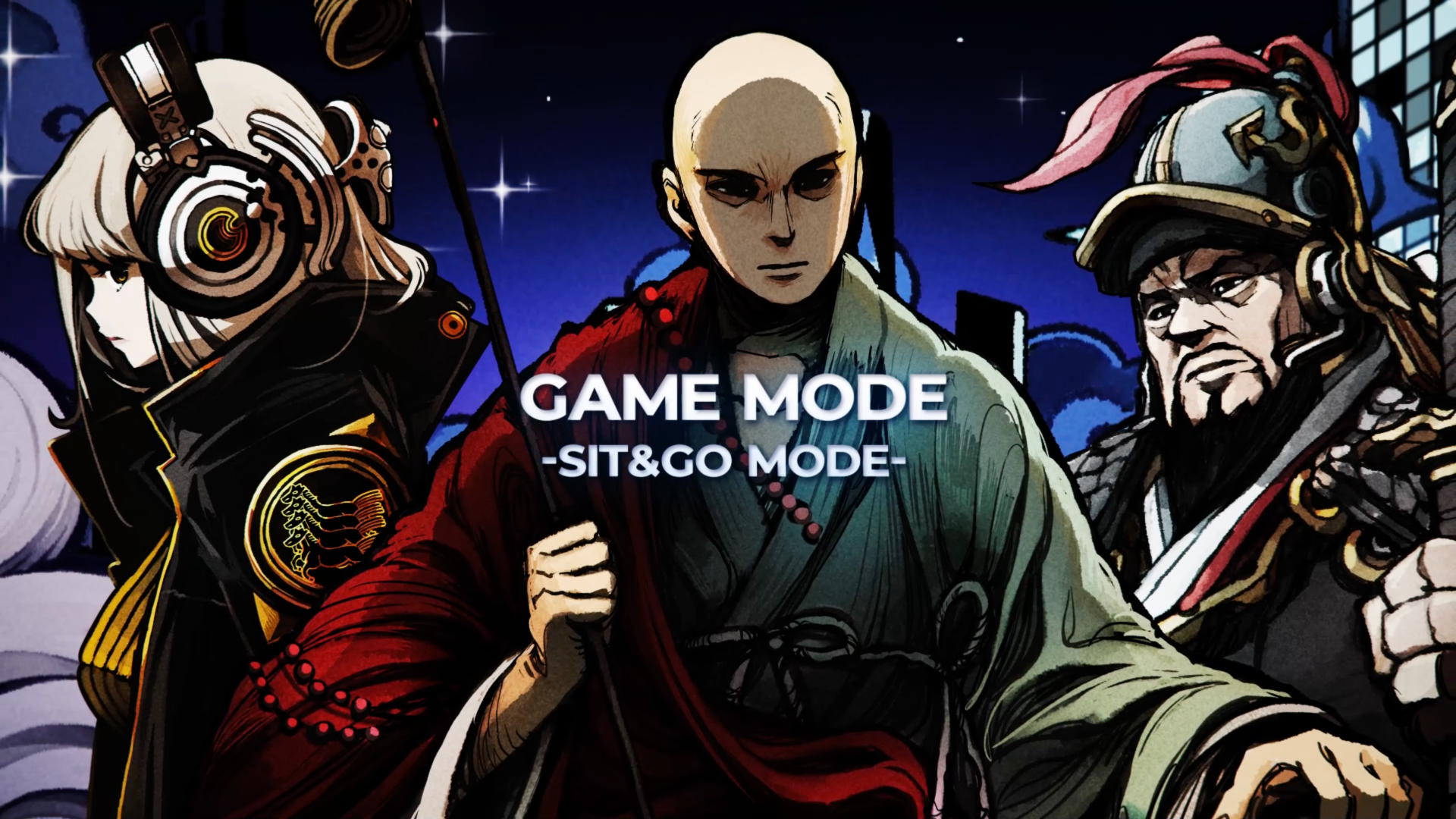 ---
📗 How to play Sit&Go mode
Role-playing TCG that predicts the card to be played and develops a competition considering.
Leader skill, Element, HP, ATK, and the first/last attack.
If you win three of the five cards, you win!

SYLTARE Game Concept - 5vs5 TCG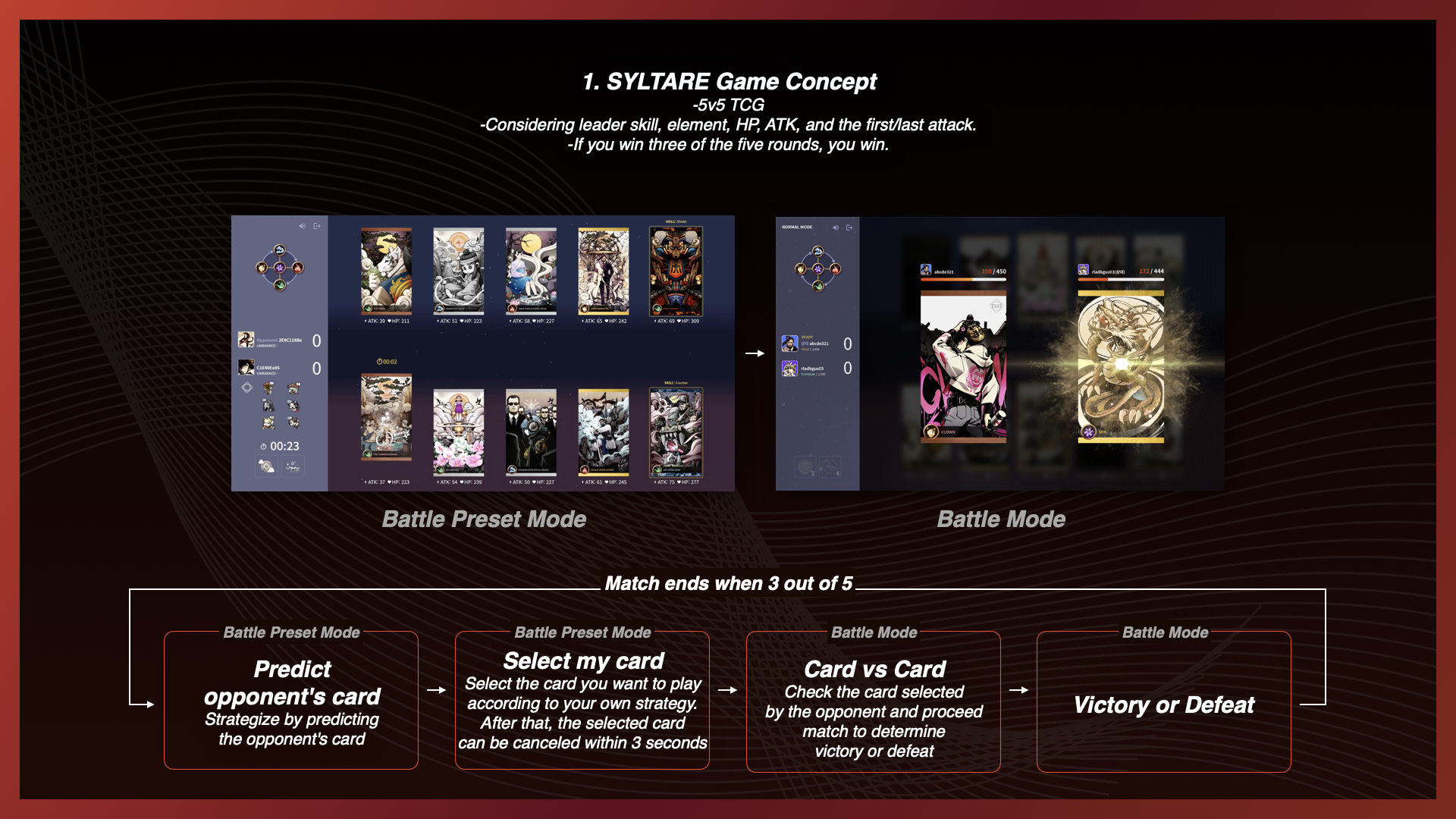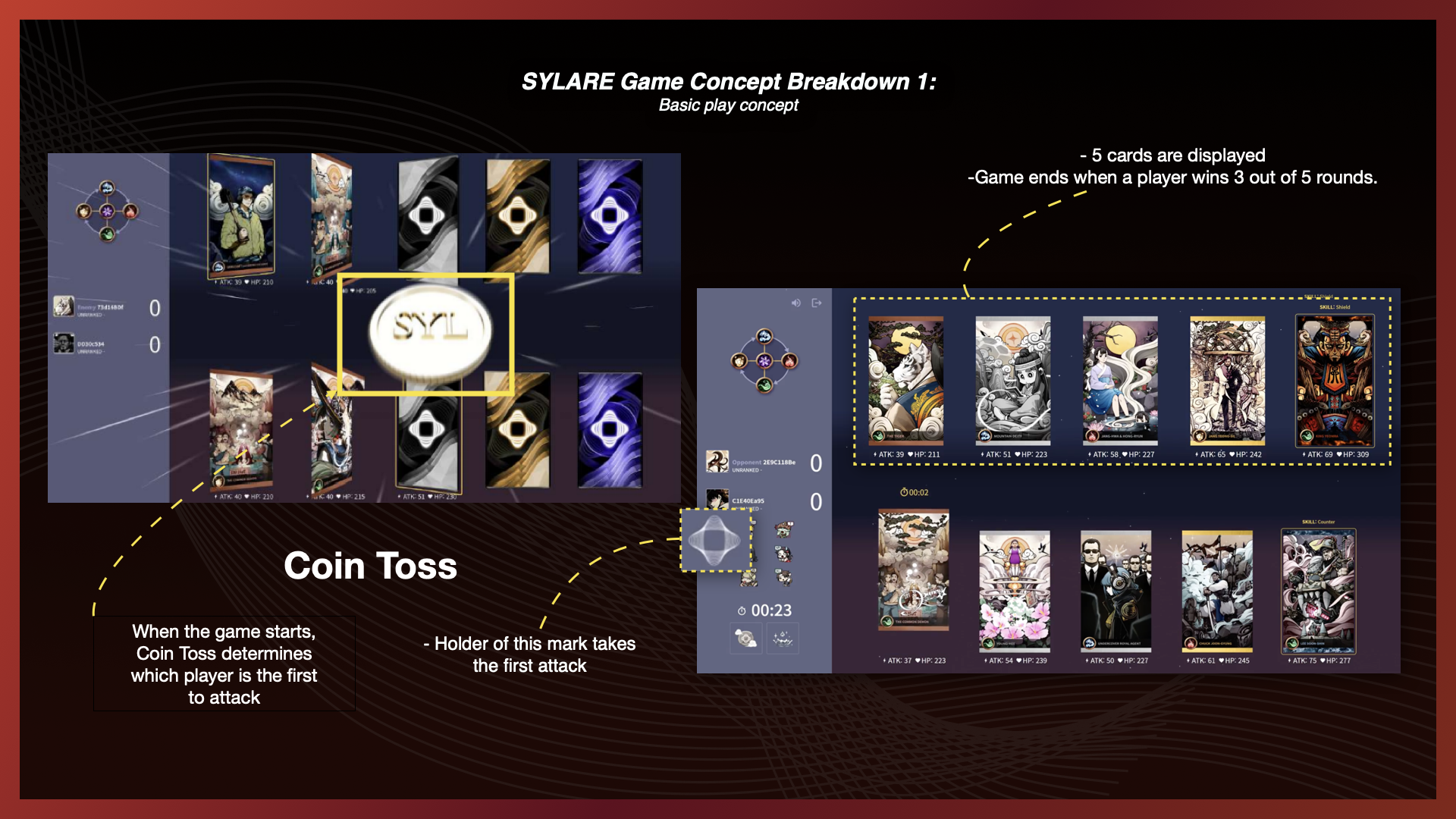 ---
1. Rarity & HP/ATK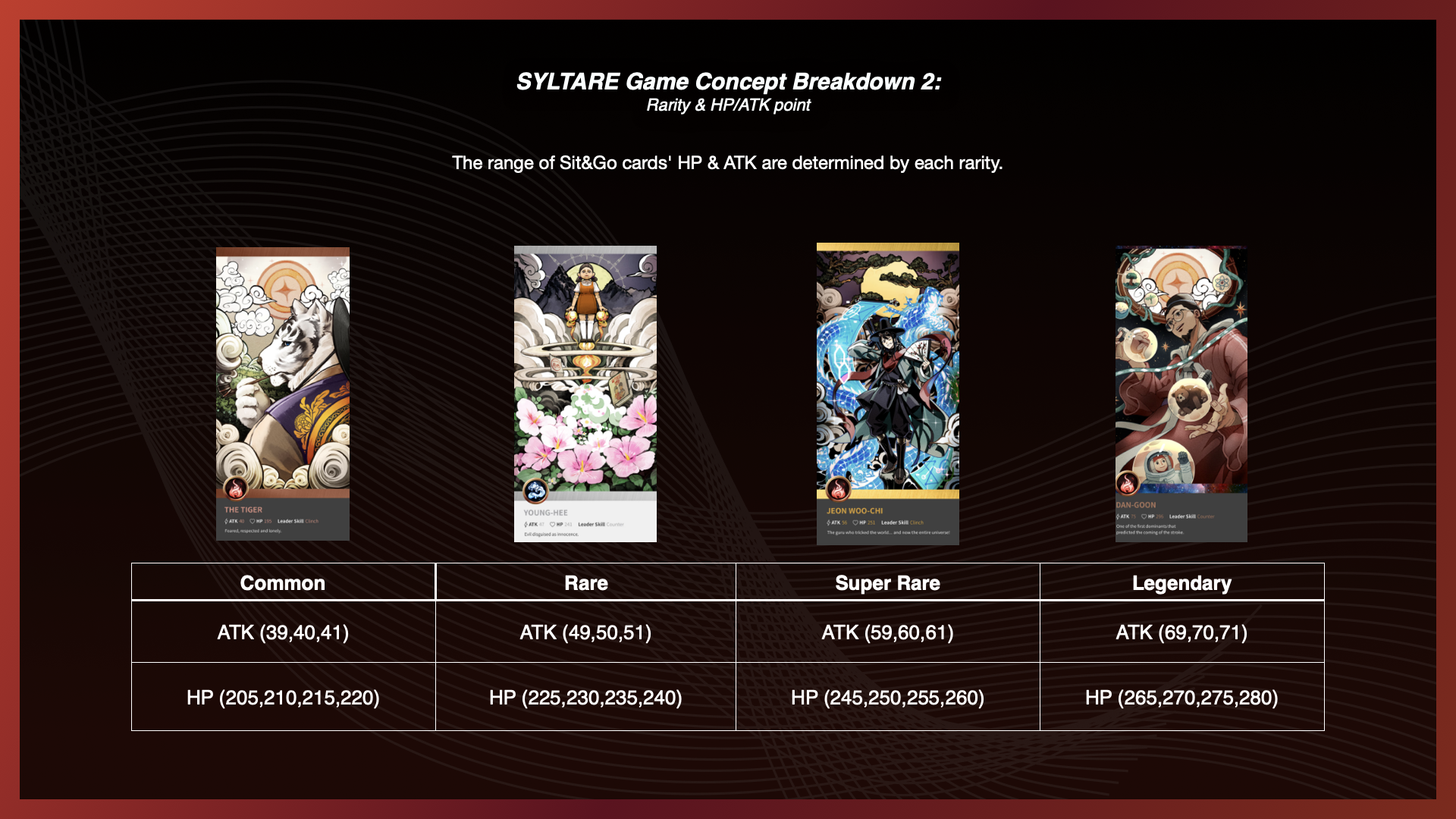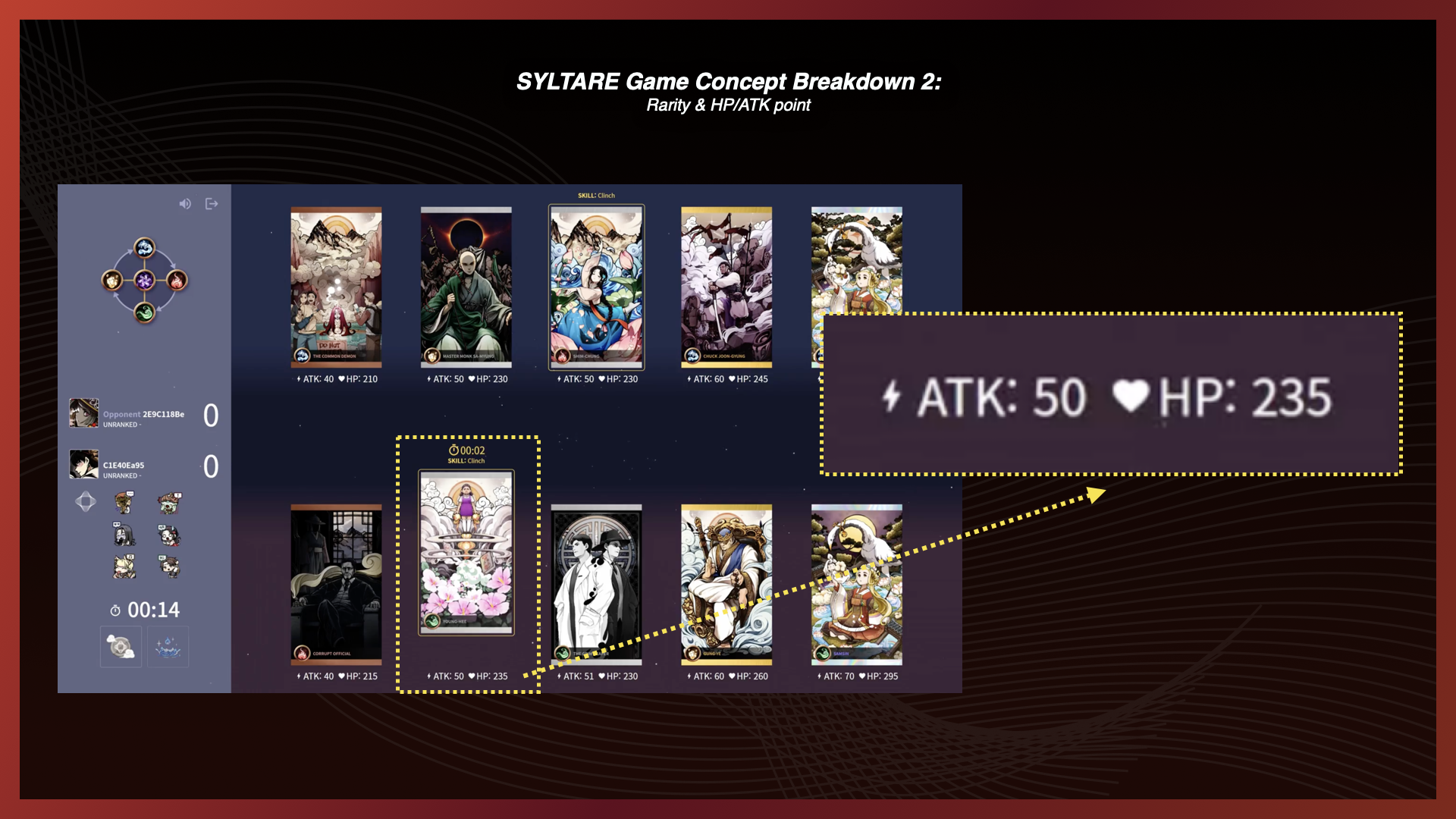 ---
2. Leader-skill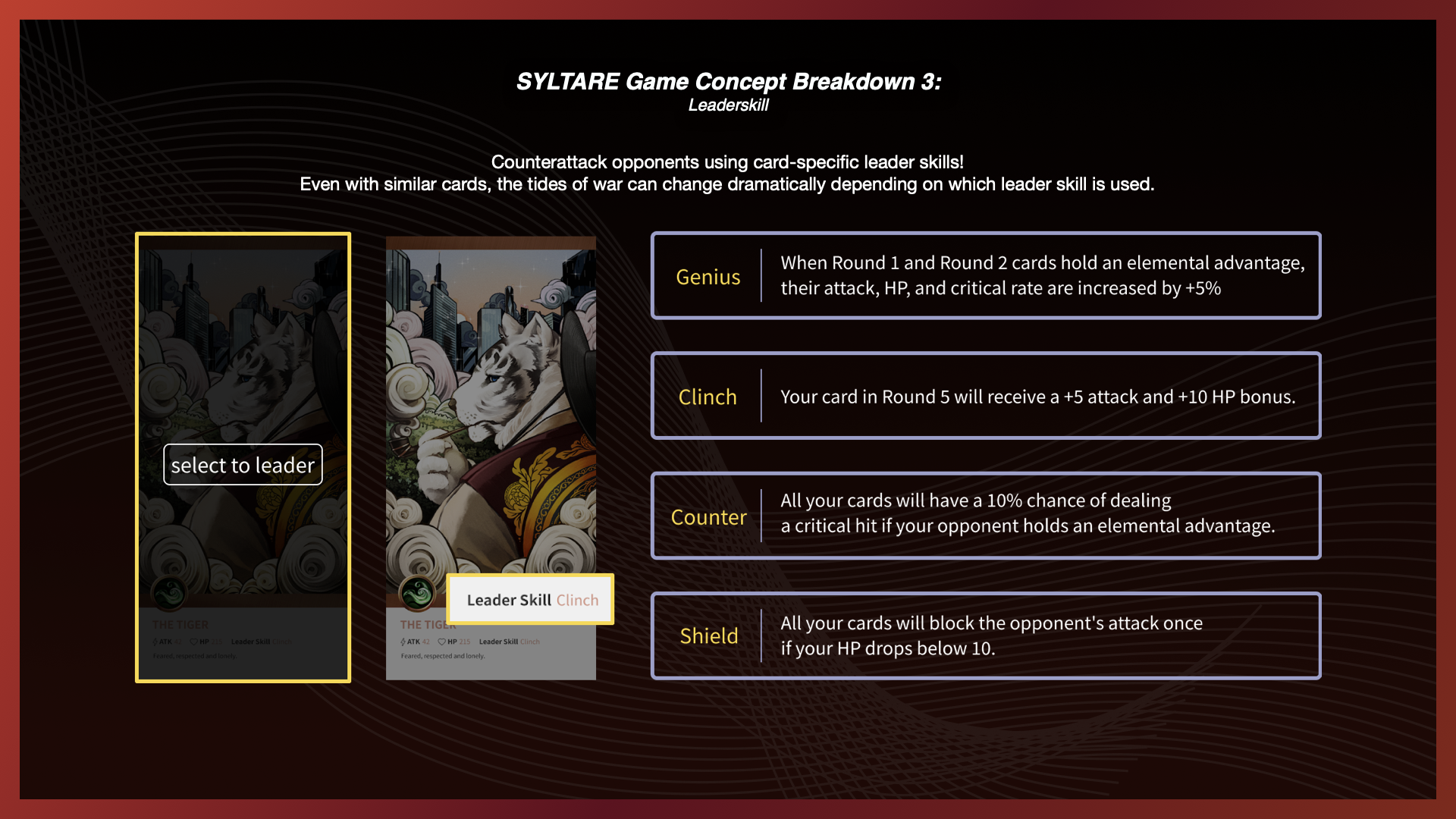 ---

3. Element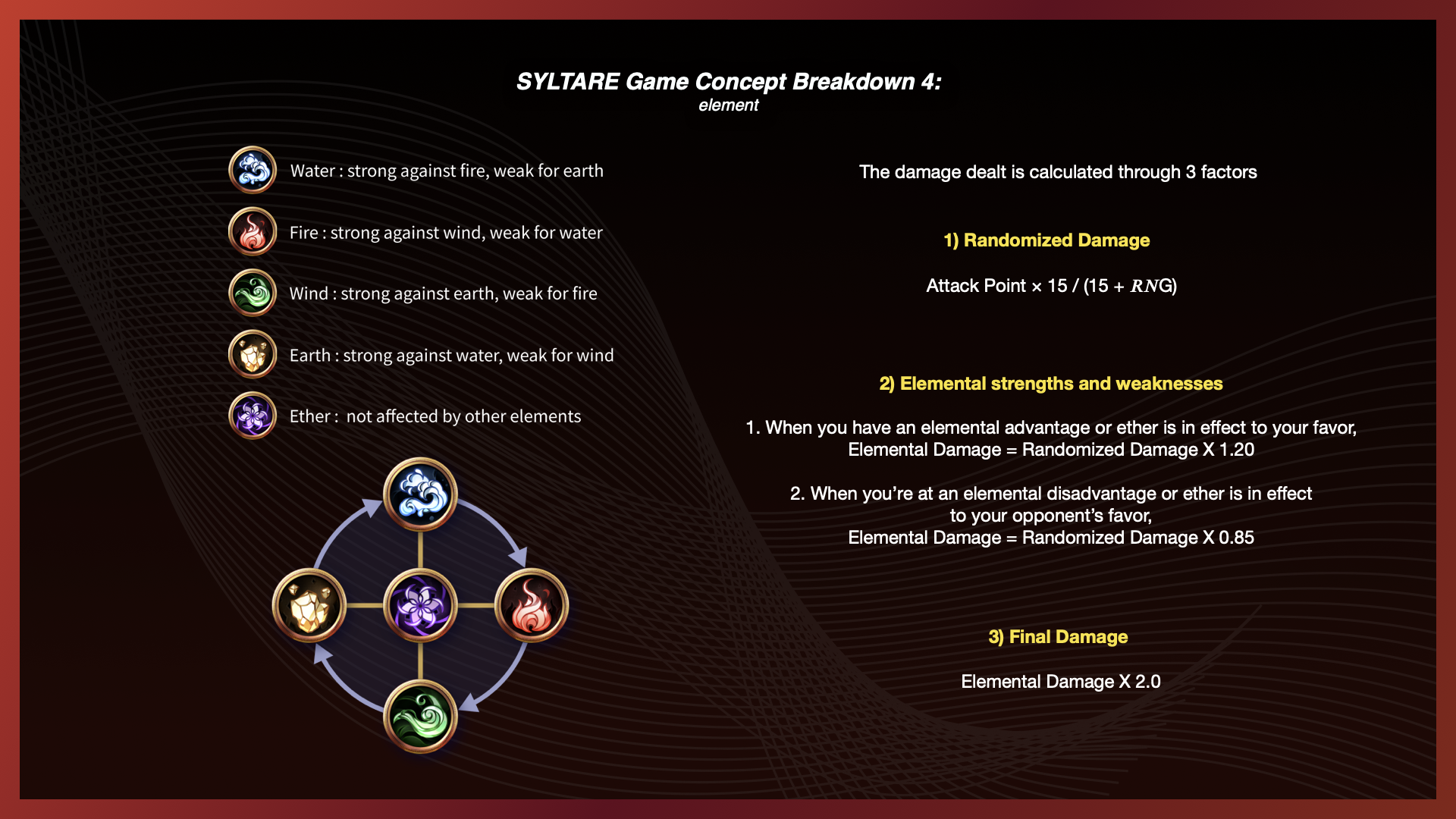 ---
🎮 Sit&Go mode
Game mode in which you compete against your opponent by consuming KP.
The play method is similar to normal mode, and KP is given depending on the win or lose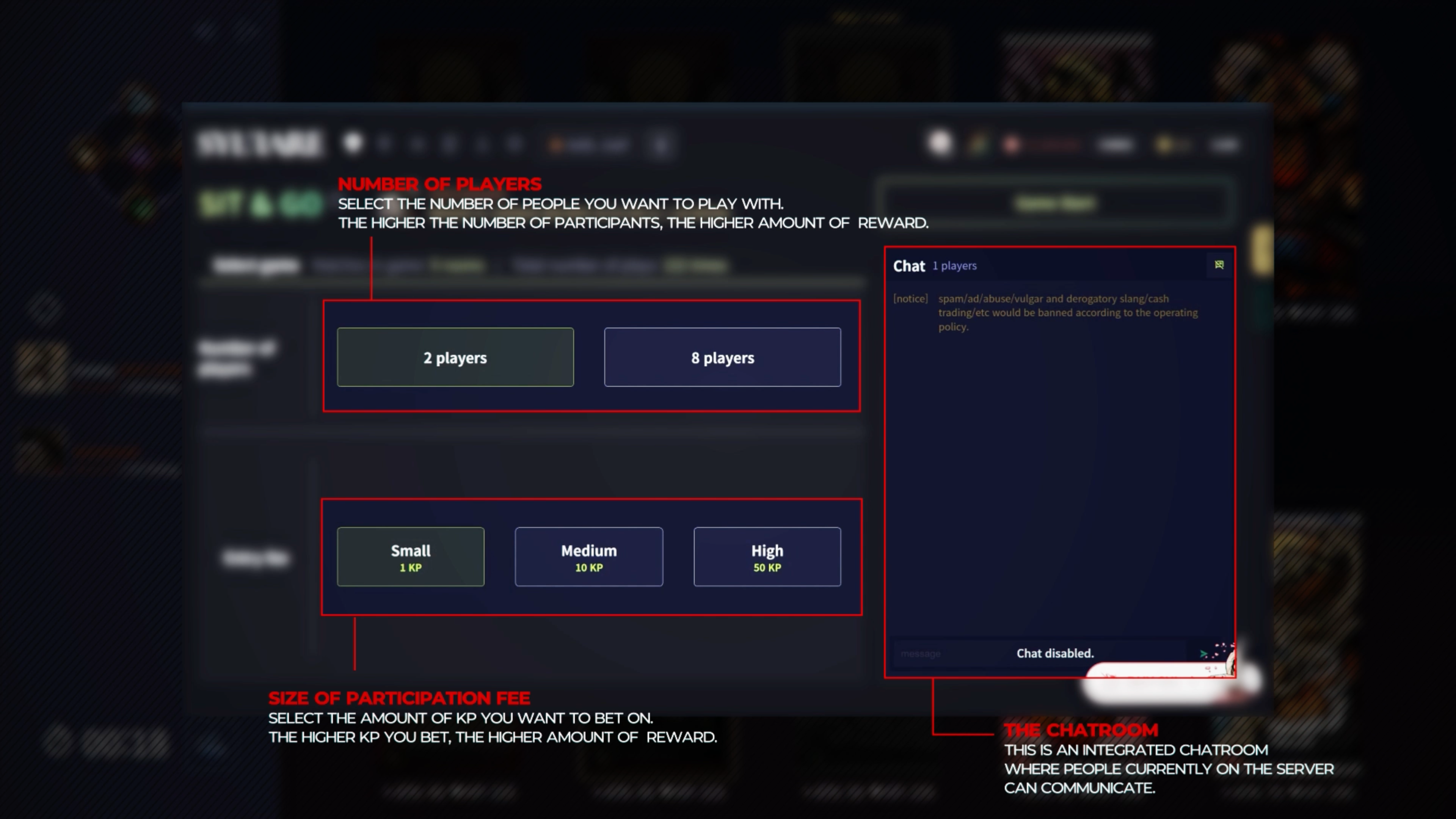 1. Number of players
- Select the number of people you want to play with.
The higher the number of participants, The higher amount of reward

2. Size of participation fee

- Select the amount of KP you want to bet on.
The higher KP you bet, The higher amount of reward.
3. The chatroom
- This is an integrated chatroom where people currently on the server can communicate.


4. Tournament system
- It's tournament system, and everyone will hame a battle until the final victory.
- When you defeat, you can communicate or leave the room, and for the winners, KP will be given to the first and second place winners as a reward.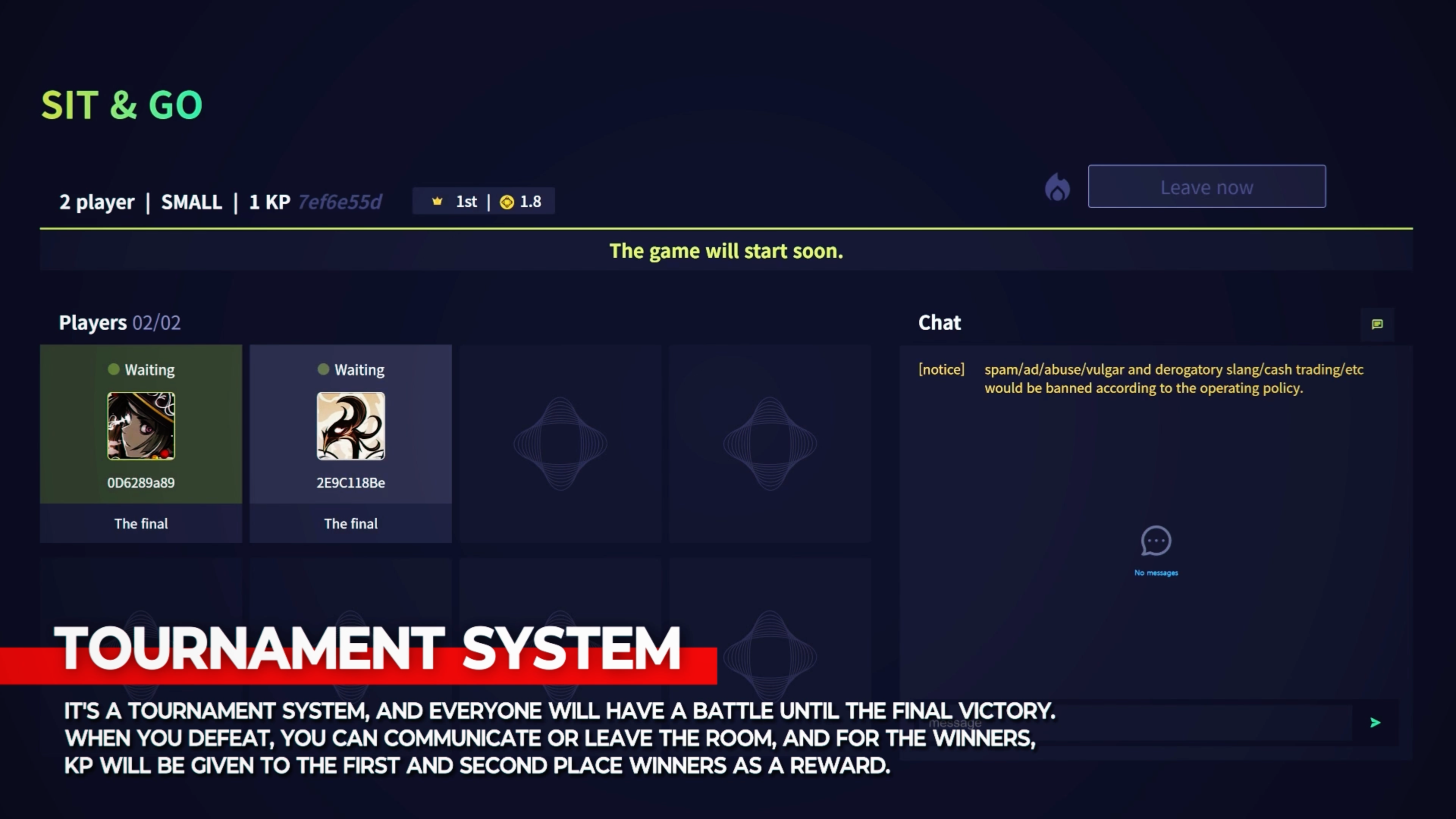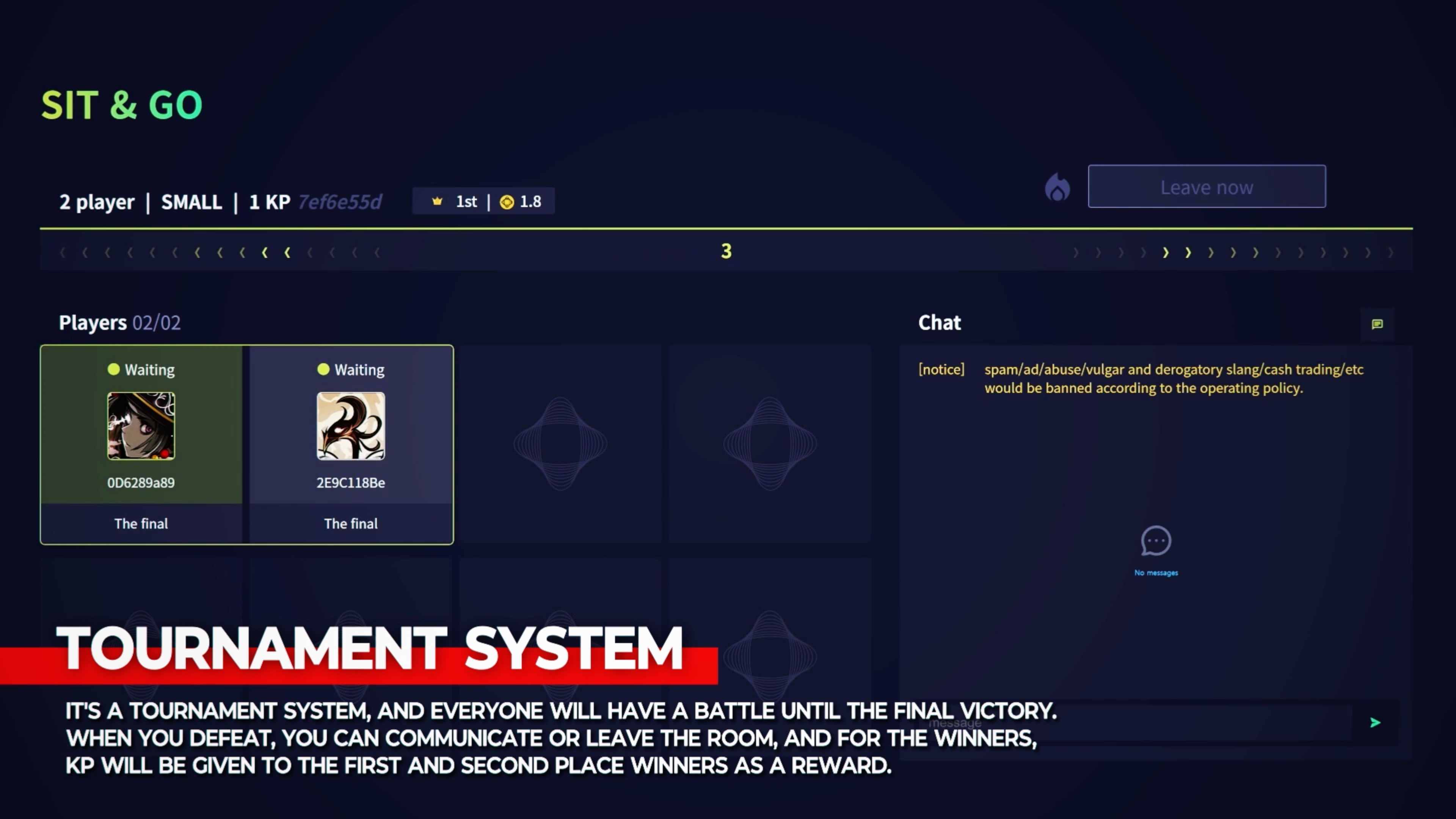 ---

🖥 In-game screen breakdown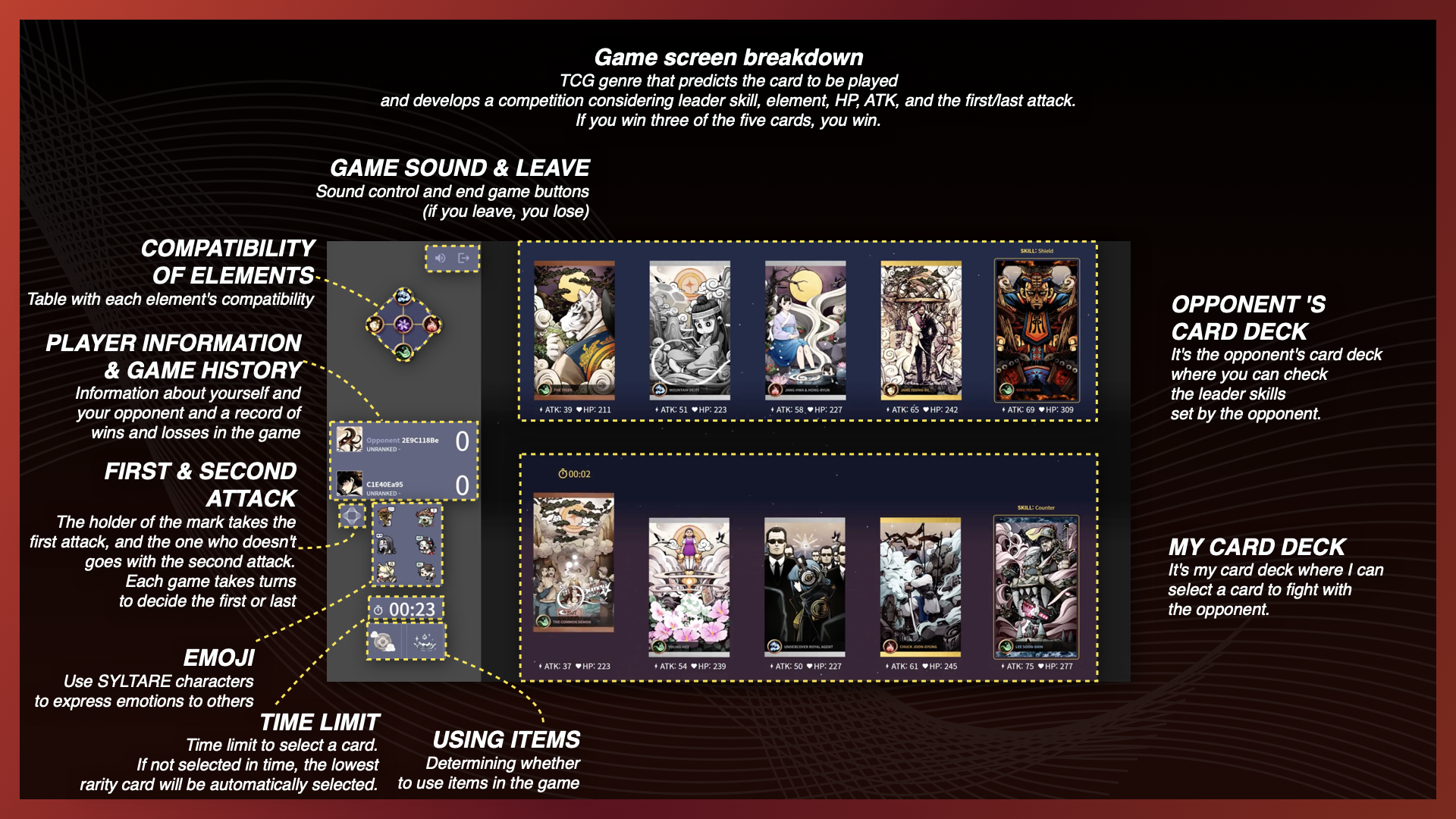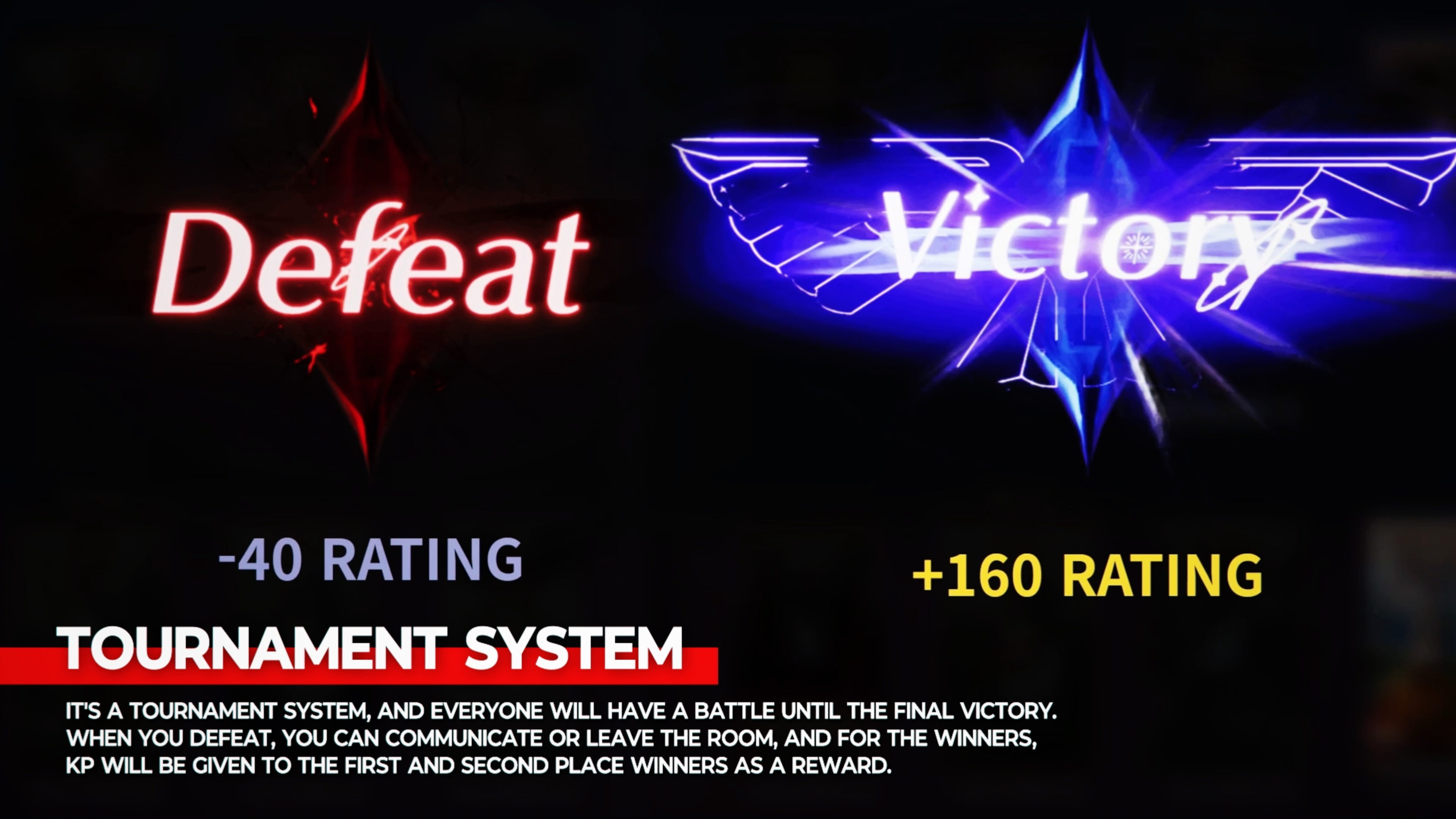 ---
Reward
Sit & Go payouts depend on the number of participants and entry fee.