[EVENT]Hong Jinho is here! SYLJINROK Teasing Event Notice
SYLTARE Holder Starcraft Tournament Event with Hong Jinho, SYLJINROK!
Prior to the main event, Hong Jinho will broadcast live to receive a challenge from holders.
Teasing event will start from 10:00 (UTC), November 18, 2022 (Fri) and the link will be announced on the same day.
There will be an event where you can win MEDISOCIETY NFT by just watching a live, so please join us!
In addition, SYLJINROK scheduled on November 30th (Wed) is currently accepting applications, so refer to the contents below and add to the occasion.
■ <SYLJINROK - Counterattack> : Teasing Event Streaming Notice
-Date&Time: 2022.11.18 (Fri) 10:00 (UTC)
-Link will be announced later
-Impromptu Event Prize: MEDISOCIETY NFT Airdrop
■ <SYLJINROK - Counterattack> Tournament Notice
[How to apply?]
- Period: from November 10, 2022 (Thu) to November 23, 2022 (Wed)
- How to apply: Complete Google Form via the link below
https://forms.gle/ceJgepmrDRR3WrWu7
- Condition: Holder with one or more SYLTARE NFT (purchased/received by November 23th)
- Prize: USDC and NFT worth a total of 5,000 USD (including participation and ranking compensation)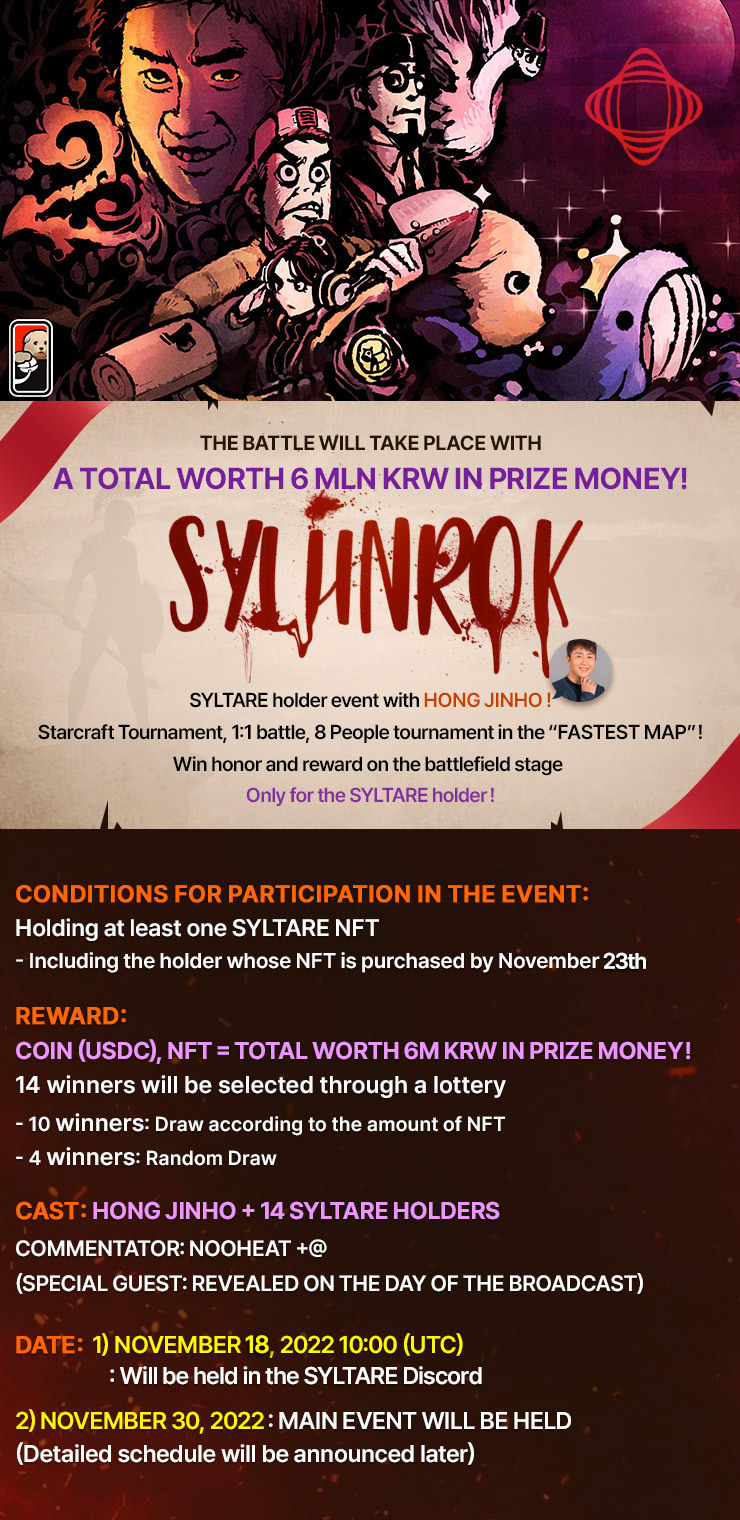 Thank you.